War and Power in the Twenty-First Century: The State, Military Power and the International System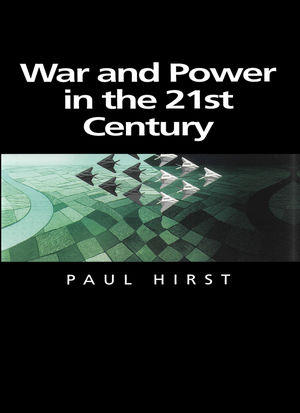 War and Power in the Twenty-First Century: The State, Military Power and the International System
ISBN: 978-0-745-69759-8 December 2015 Polity 176 Pages
Description
Future developments in war, armed conflict and international relations are central to our collective fate in this century. This book looks forward by considering the forces that will drive changes in military organizations, sources of conflict, the power of states and the nature of the international system.


New military technologies will alter how wars are fought and will influence the balance of power. Changes in the global environment will provide new causes of conflict and will change economic priorities. As a result, the state will survive as the key social institution and populations will look to it to acquire and to distribute scarce resources like water, energy and land. Many of the changes that seem transformatory today, like globalization, the internet and mass consumerism, will be shown to be less significant than we believe them to be.


Hirst puts such changes into perspective by comparing them with the revolutionary changes in the sixteenth and seventeenth centuries in Europe: the firepower revolution, the rise of the sovereign territorial state and the parallel development of the international system, and the creation of world trade. These basic structures of the modern world are still with us and will remain, despite major changes in twenty-first-century society.


This book will appeal to students of politics, political sociology & international relations as well as the interested general reader.
Acknowledgements vi
Introduction 1
1 Military Revolutions 7
2 The International System in the Westphalian Era 44
3 The Future of War 79
4 The Future of the International System 110
Conclusion 145
Notes 149
Further Reading 159
Index 165
"The underlying reasons why rivalry among states will remain the moving force of international relations are set out in Paul Hirst's
War and Power in the 21st Century
, a short book written before 11 September that is worth more than a truckload of the ephemera that have appeared in the aftermath of the attack."
The New Statesman

"This short, well-written contribution to Polity's 'Themes for the 21st Century' series contains a bold set of reflections on the future of states and war."

Political Studies Review

"A very useful study."

Australian Journal of Political Science


Another key title in the hugely successful Themes for the 21st Century series


Is clearly written and gives an historical context for the discussion


Gives a visionary approach to warfare in the future and how to contain it.