Understanding Financial Accounting, Canadian Edition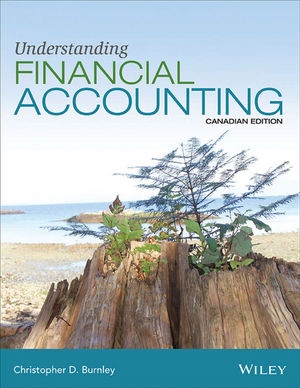 Understanding Financial Accounting, Canadian Edition
Product not available for purchase
Description
The NEW Burnley Understanding Financial Accounting Canadian Edition offers a fresh approach to teaching introductory accounting. It is conceptual, concise and concrete.  Chapters are structured using a list of questions that focus on the core concepts covered by the chapter.  These questions allow the material to be broken into smaller components, with students able to see more explicitly how each question is addressed and how that content fits into the chapter as a whole. This enables students to see the connections between the content more clearly. They can then read less but understand more and come away with a deeper understanding of the content.
This new text, built upon the foundation of our Hoskin Financial Accounting text is more succinct, more student friendly, and more visual.  The chapters have been authored keeping the needs of international students in mind.  It is very readable, with clear technical explanations.  All the things students want, things that will enable them to read less but understand more.
For faculty, the core concept questions provide a platform upon which to open classroom discussions and offer a more direct linkage between the material in the text and narrative or presentation-based assessments.  There are also more charts and more graphs to support classroom discussion.  The screen capture videos that accompany each chapter support flipped classrooms and offer opportunities for students to review key concepts covered in class.
1.Overview of Corporate Financial Reporting
2.Analyzing Transaction and Their Effect on Financial Statement
3.Double-Entry Accounting and the Accounting Cycle
4.Revenue Recognition and the Statement of Income
5.The Statement of Cash Flows
6.Cash and Accounts
7.Inventory
8.Long-Term Assets
9.Current Liabilities
10.Long-term Liabilities
11.Shareholders' Equity
12.Financial Statement Analysis
Appendix A Danier Leather Financial Statements