Geoscience Laboratory Manual, 5th Edition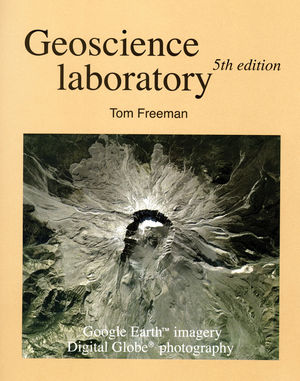 Geoscience Laboratory Manual, 5th Edition
ISBN: 978-0-470-61804-2 May 2011 304 Pages
Description
This inquiry-based lab manual offers real-world case studies of topical events with activities and Google Earth images appropriate for an introductory geology or physical geology course. Instructors can select individual lab activities from this text in Wiley Custom Select, an online platform that allows you to tailor Wiley lab manuals to your course, and save students money. Visit us online at http://customselect.wiley.com.


1. Geologic Time
2. Maps
3. Minerals
4. Igneous Rocks
5. Sedimentary Rocks
6. Metamorphic Rocks
7. Weathering
8. Plate Tectonics
9. Earthquakes
10. Geologic Structures and Maps
11. Streams and Rivers
12. Groundwater
13. Slopes and Subsidence
14. Glaciers
15. Deserts
16. Coastal Processes and Problems
All 23 air-photo stereograms have been replaced with Google Earth images.
Every exercise includes real-world case histories of topical events.