Forest Ecology, 4th Edition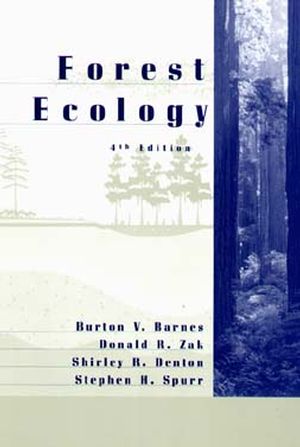 Forest Ecology, 4th Edition
ISBN: 978-0-471-30822-5 February 1998 792 Pages
Description
Field teachers and researchers of forest ecology and professionals in forest ecology in both public and private arenas share their expertise. This revised edition emphasizes an earth science perspective as well as that of forest biology.
Table of contents
Concepts of Forest Ecology.

ECOSYSTEMS AT MULTIPLE SPATIAL AND TEMPORAL SCALES.

Landscape Ecosystems at Multiple Spatial Scales.

Long-Term Ecosystem and Vegetation Change.

THE FOREST TREE.

Forest Tree Variation.

Regeneration Ecology.

Structure and Growth.

THE PHYSICAL ENVIRONMENT.

Climate.

Light.

Temperature.

Physiography.

Soil.

Fire.

Site Quality and Ecosystem Evaluation.

FOREST COMMUNITIES.

Animals.

Forest Communities.

FOREST ECOSYSTEM DYNAMICS.

Disturbance.

Forest Succession.

Carbon Balance of Trees and Ecosystems.

Nutrient Cycling.

Diversity.

Landscape Ecology.

FORESTS OF THE WORLD.

Forest of the World.

Literature Cited.

Scientific Names of Trees and Shrubs.

Index.