ECG Diagnosis: A Self-Assessment Guide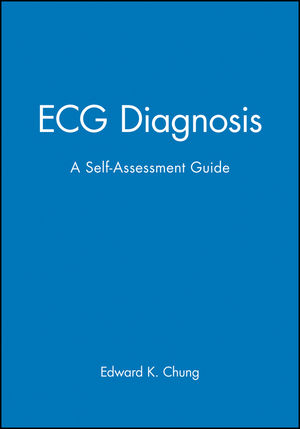 ECG Diagnosis: A Self-Assessment Guide
ISBN: 978-0-865-42587-3 July 2000 Wiley-Blackwell 336 Pages
Description
This book offers a quick self-taught course in the basics of reading electrocardiologic tracings. It will help students in their cardiology courses and in preparation for board exams.

Each exercise consists of an ECG strip that is accompanied by a space in which the user can either provide a short and concise diagnosis or a longer explanation.
Preface.
Abbreviatioons Key.
Key to the Diagnostic Criteria.
Section 1: Normal Electrocardiogram and Normal Variants.
Section 2: Chamber Enlargement.
Section 3: Intraventricular Block.
Section 4: Myocardial Ischemia, Injury and Infarction.
Section 5: Sinus Arrhythmias.
Section 6: Atrial Arrhythmias.
Section 7: Atrioventricular Junctional Arrhythmias.
Section 8: Ventricular Arrhythmias.
Section 9: Atrioventricular Block.
Section 10: Wolff-Parkinson-White Syndrome (Ventricular Pre-Excitation Syndrome).
Section 11: Uncommon Arrhythmias.
Section 12: Miscellaneous ECG Abnormalities.
Case Descriptions.
Suggested Readings.
Index
FEATURES
* self-assessment workbook
* staged answers/diagnosis
* author is guru of ECG learning systems
BENEFITS
* allows user to evaluate knowledge independently
* encourages deductive thinking
* extensive field testing of format provides most efficient didactic approach