Carbon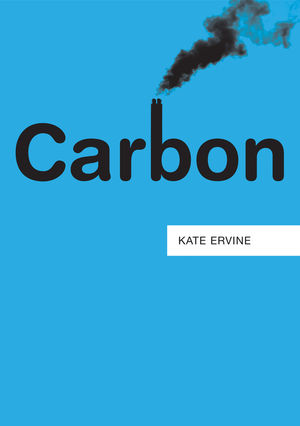 Carbon
ISBN: 978-1-509-50115-1
Sep 2018, Polity
640 pages
Product not available for purchase
Description
Carbon is the political challenge of our time. While critical to supporting life on earth, too much carbon threatens to destroy life as we know it, with rising sea levels, crippling droughts, searing heat waves, and catastrophic floods sounding the alarm on a future now upon us. How did we get here and what must be done?

In this incisive book, Kate Ervine unravels carbon's distinct political economy, arguing that to understand present-day global warming and why it remains so difficult to address, we must go back to the origins of industrial capitalism and its swelling dependence on carbon-intensive fossil fuels - coal, oil, and natural gas - to grease the wheels of growth and profitability. Far from kicking the fossil fuel habit, powerful corporations and states around the world continue to battle for the right to emit carbon dioxide in their quest for economic growth and development, placing carbon squarely at the center of the most trenchant geopolitical battles of the 21st century.

Taking the reader from carbon dioxide as chemical compound abundant in nature to carbon dioxide as greenhouse gas warming the planet; from the role of carbon in the rise of global capitalism and the modern nation state to its role in reinforcing and expanding existing patterns of global inequality; and from carbon as object of environmental governance frameworks to carbon as tradable commodity, Ervine exposes emerging struggles to decarbonize our societies for what they are: battles over the very meaning of democracy and social and ecological justice.
'Kate Ervine has written a superbly insightful and accessible book on carbon dioxide. Through lucid prose, Ervine guides us through the everyday life of carbon to its global dimensions. This is an absolute must-read for anyone interested in understanding more fully one of the most pressing issues in contemporary times: climate change.' Susanne Soederberg, author of Debtfare States and the Poverty Industry and Professor of Global Development Studies at Queen's University, Canada.